Chardonnay Trio Pack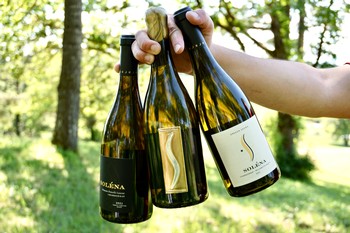 Featured Chardonnays
2019 Lisa Colleen - The apex of Soléna's Chardonnay program. Fresh flavors of brioche, toast, and light spice. Creamy and medium-bodied with hints of dairy and complex structure.
2021 Willamette Valley - Bright acidity and subtle minerality mesh with fresh fruit notes of white peach and Meyer lemon to provide a complete and balanced palate. Take this wine anywhere & everywhere.
2021 Domaine Danielle Laurent - From the heart of our estate vineyard, This Chardonnay has a strong lemon backbone, with very subtle tropical notes of papaya, candied white pineapple, and Star Anise.